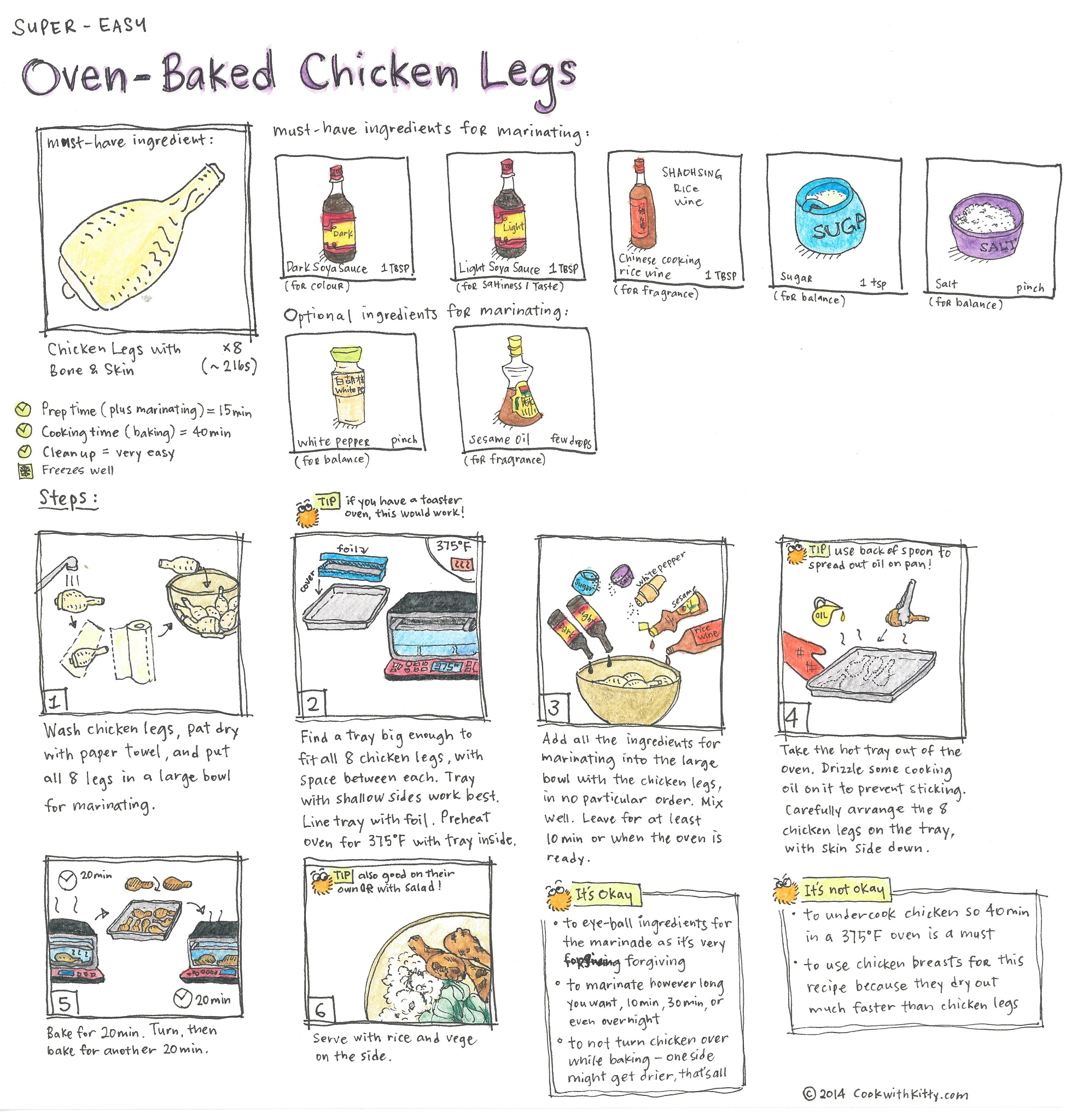 This is a great weekday recipe as you just throw all the flavours in to marinate the chicken and the oven does the rest of the work for you. Clean up is super easy too. Baked chicken is a familiar recipe to most people so you are just switching up the taste by using soya sauce rather than herbs as the main flavour.
Extra tip: If you are just starting to cook with soy and don't want to buy both dark and light soya sauce, Kitty recommends buying the dark soy sauce, and replace the light with dark with extra salt.  So for this recipe, put 2 Tbsp of dark soya sauce and do two pinches of salt. This way, you still get the colour and aroma of the soy in the dish.
Kitty loves to make this dish, with bok choy as the side dish, and serves with rice.
List of ingredients for easy copy and pasting: